Today's topic is a hot one in the industry right now…Granny Units. With the housing market in its current state, many empty nesters are looking for ways to downsize their living situation while low & middle income families are looking to pool their resources; having in-laws or children move in together in an effort to save money. A popular solution for this is often a Granny Unit!
Before I even get into my tips, you need to know the term, "Granny Unit," is a bit of a misnomer. You don't have to be a senior citizen to live in one, nor to build one. A more appropriate term, and the one most Counties use, would be: "Family Care Unit." But they are also referred to as "Secondary Suites," "In-Law Units," or "Backyard Residences."
Regardless of the name, Granny Units are commonly single or double sections, temporary homes, without a foundation. The units hook into the primary residence's existing utilities and septic. The home requires a special use permit issued from the County and, often, approval by a building committee and/or neighbors. The permit may typically be renewed every 1 or 2 years.
Manufactured and mobile homes are popular options for these units as they offer the quality and amenities of a traditional, permanent residence but are quicker to build, priced more affordably and (most important) portable.
While Granny Units seem like a simple solution on the outside, there are varying restrictions, County by County, which the buyer needs to be aware of. Knowing the inside scoop before you build can increase your chances for a smooth & successful project.
Here are my Top 5 Things you NEED to know:
1.  Granny Units are considered "personal property," not real estate.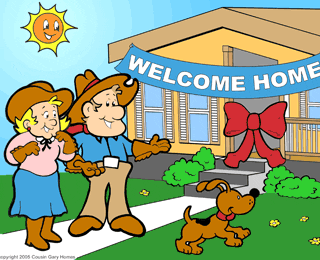 Since Granny Units are a temporary addition to the property they may have a lower permit fee than a permanent residence. Also, because the unit may be removed once it's no longer occupied, it is taxed separately from your primary residence & property. This means you will not have your property reassessed or your property tax adjusted. As personal property, a Granny Unit does not affect an existing home's property value.
2. Every City or County has their own restrictions & requirements governing Granny Units.
This is where your Building Consultant really earns their keep! There is no uniform permit process or requirements for Granny Units. Each County or City has their own guidelines, so it's important to partner with a local Building Consultant who is familiar with those rules.
For example:
In Shasta County Granny Units are strictly limited to family members with a medical need. These require a letter from a qualified Doctor explaining why the housing situation is necessary.
In neighboring Tehama County you may build a Granny Unit for any purpose you'd like, without a Doctor's approval, but the home cannot to exceed 1200 sq. ft.
In Butte County, depending on the size of your existing property & home, you may be able to build a Family Care Unit or a Secondary Residence.
In Sacramento County units are limited to medical needs only and require notes from 2 separate, qualified Doctors.
Other Cities or Counties have their own variations of these requirements.
As you can see, even in this small sampling of Cities or Counties there are widely varying restrictions.
To find out what the restrictions are in your area, talk to a knowledgeable Building Consultant at your local manufactured home dealership. They have the experience of going through the process and won't bog you down with all the legal mumbo-jumbo you have to sift through on a County website. And best of all, their advice is FREE!
3. In some cases you CAN extend a permit after the occupant moves or passes on.
A permit for each Granny Unit is issued to the family member who is occupying the home. Once they no longer reside there, the home is typically re-sold and removed from the property. But homeowners have a few other options that are often overlooked:
If the homeowner has another family member that qualifies for a family care unit (with a Dr.'s note or committee approval) then it can be renewed in their name and occupied by the new family member.
In some cases the Granny Unit can be retrofit with a foundation and made into the new primary residence once the previously existing home is torn down or removed.
In some counties the unit can be converted into a legal second residence on the property and used as a guest house.
If you're planning on extending the use of your Granny Unit, check your options with your Building Consultant before you build.
4. Granny Units cannot usually be used as rental properties.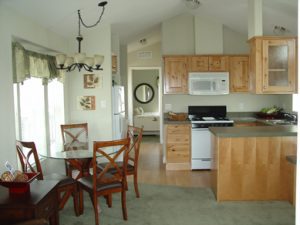 A common misconception is that homeowners can simply rent out their Granny Unit as a 2nd form of income once it's no longer occupied. This practice is illegal in many areas and some counties have dedicated inspectors routinely check units to prevent such abuse, as it commonly leads to overtaxed City resources and neighborhood complaints.
Granny Units are usually intended as temporary homes and, with the few exceptions mentioned above, must be removed once the occupant moves or passes on.
If a homeowner wishes to build a rental unit on their property, they will have to get it permitted and approved as a legal, permanent 2nd residence and there are often completely different & more stringent requirements for such a project.
5. Adding options up-front can help in re-selling the home later.
Before you build a Granny Unit, ask yourself, "What will I do with this home once it's served its purpose?"
If you plan to put the home up for resale or consignment, I always suggest ordering the home with a higher snow load rating so it can be marketed to buyers out of the area. Other options, such as ADA (Americans with Disabilities Act) Approved bathroom features and upgraded kitchens also make a big difference once it hits the resale market.
If you're planning to turn the unit into your new permanent residence afterward, be sure it has all the amenities you will want in it when you order. You don't want to pay more for granite counters AFTER the home's built when they could be included in the original cost at factory direct prices.
Ask your Building Consultant about common additions that help homes sell faster in your area so you don't get caught paying more in the end or having to sell for less.
With these tips in mind you can avoid many of the obstacles homeowners commonly face when building a Granny Unit.
As always, if you have further questions, you should speak with a local Building Consultant at a display center near you. It also helps to have your Assessor's Parcel Number handy (located on your most recent property tax bill) so they can look up the specific County requirements for your property.
Good luck, and happy home building!