Our company's original division was founded in Redding, CA in June of 1972 with the catch-phrase, "We'll treat ya right." From that opening day Cousin Gary Homes provided a level of customer service rarely seen in the industry. Cousin Gary's simple, down to earth, no-hassle approach has been a trademark ever since.
"Cousin Gary found ways to make their homes more residential... pioneering luxury manufactured home designs"
From the onset, Cousin Gary Homes was a leader in innovation for the manufactured home industry and found ways to make their homes more residential. While the rest of the industry was still in an outdated "mobile home" mentality, Cousin Gary was busy pioneering luxury manufactured home designs which rivaled site built in construction, features, benefits and affordability.
Manufactured Homes
Modular Homes
Factory-Built Homes
Park Models
Display Model Homes
Energy Star® Homes
Cousin Gary Homes believed in making the entire building process as "turn-key" as possible. Thru exclusive building partnerships with proven builders such as Skyline Homes and other experts in the construction trades, Cousin Gary Homes offered a simpler, seamless, buying experience for the customer.
Since the entire home project is coordinated through your own, personal building consultant, the quality of the work is more consistent, there is direct accountability, and communication flows much faster and smoother than dealing with numerous, random sub-contractors.
From planning and prepping the site to a finished home with landscaping and a garage, the quality and level of service Cousin Gary Homes provides to its customers is second to none in the industry.
Some of the Awards Cousin Gary has received include:
---
California Retailer of the Year
Platinum and Gold Customer Satisfaction Awards
Best in the North State
Top Skyline Sales Awards Year After Year since 1972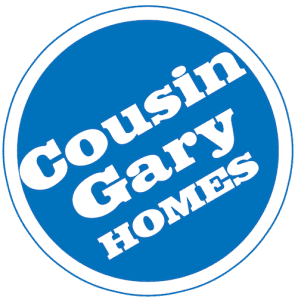 Over the years, we've place homes in over 50 percent of the counties of northern California, from Fresno to the Oregon Border.
In addition to the cities of Redding, Red Bluff, Chico, Yuba City, Marysville, Grass Valley, Placerville and Sacramento, some of the counties include:
Amador, Butte, Calaveras, Contra Costa, Colusa, Del Norte, El Dorado, Fresno, Glenn, Humboldt, Lake, Lassen, Merced, Mendocino, Modoc, Napa, Nevada, Placer, Plumas, Sacramento, San Juaquin, San Luis Obispo, Shasta, Siskiyou, Solano, Sonoma, Sutter, Tehama, Trinity, Yolo and Yuba county.
To this day, Cousin Gary Homes prides itself on providing innovative home designs which rival those of site built homes, while giving the customer a pleasant and hassle-free home buying experience at an affordable price.
And the familiar catch-phrase we coined in 1972 rings just as true today... at Cousin Gary Homes, "We'll treat ya right"!