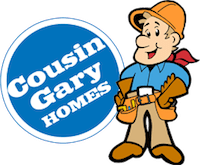 Why Choose Us
Wondering what the difference between manufactured homes and modular homes is? Want to share your home building experience?
If you have any questions or comments about Cousin Gary Homes or any of our beautiful homes, fill out the form and drop us a line today. We love to hear from our customers!
Our Location
4920 Westside Road
Redding, CA 96001
Mon-Fri – 9 am to 5 pm
Sat – 9 am to 5 pm
Sun – Closed
Contact Us
We value your privacy. The personal information you provide will be held with the utmost care. We will not sell, loan, lease, rent or trade your personal information.